Connekti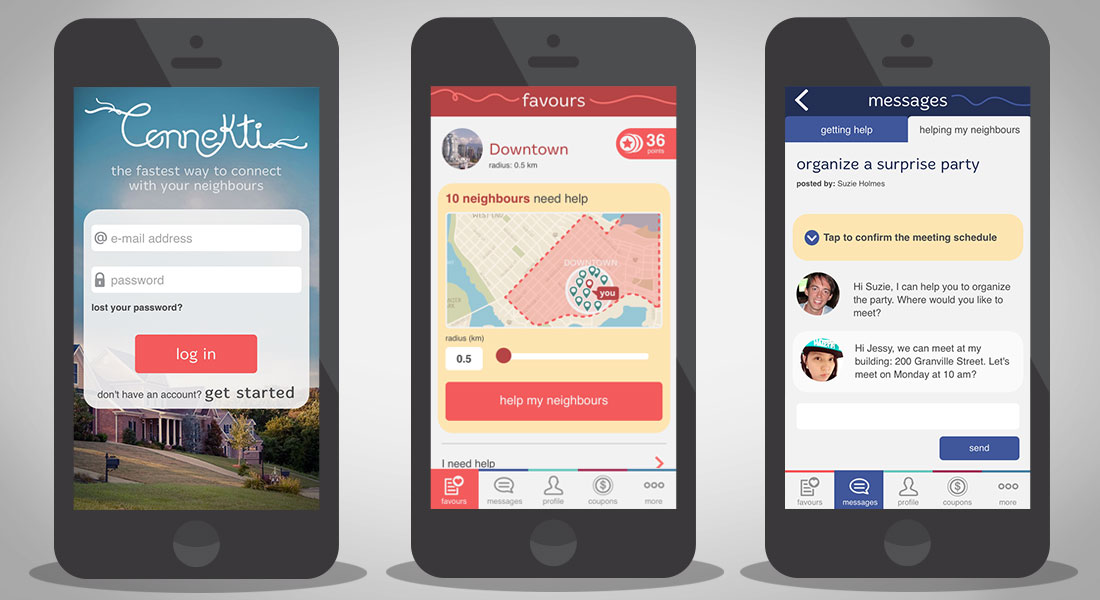 Break the ice between neighbours in no time through favours.
Connekti is an elegant system that makes community engagement very easy. Each favour a person does for their neighbour is converted into points that can be used either to get favours back or to buy coupons that give discounts in local stores.
description:
As my graduation project I decided to develop a service that would connect neighbours. I was responsible for all parts of the project: concept, UX research, information architecture, design and development using Phonegap and JQuery Mobile. It was a great experience because I had the opportunity to code a functioning prototype from scratch, which taught me a lot.
results:
I have achieved the results that I expected and I was very satisfied with the final result, together with my mentor and instructors. In approximately 3 months the project came from concept to a functioning prototype.